A good remedial massage has a range of benefits, from treating specific conditions that cause pain and dysfunction, to maintaining general good health and wellbeing.
Remedial techniques can help treat a range of conditions, including headaches, neck pain, back pain, joint pain, and general tension and soreness in the body.
An experienced Remedial therapist will utilize a range of techniques, like myofascial release, trigger point therapy, deep tissue massage, and static and dynamic assisted stretches. These techniques are a precise, systematic and thorough approach to improving performance, maintaining effective mobility and correcting posture and joint position.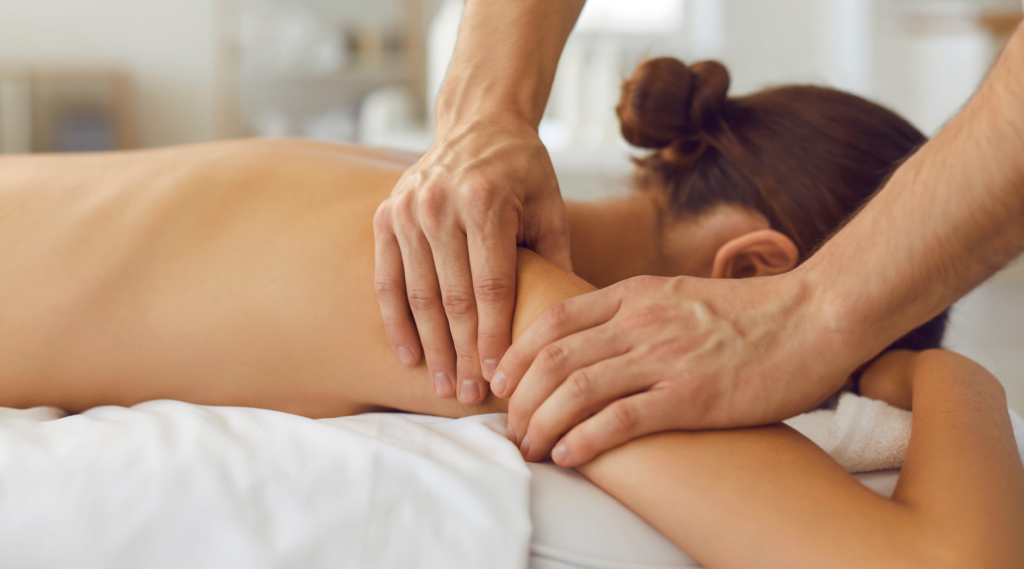 You might find you can benefit from a treatment for a wide range of issues. For example, if you're simply feeling flat or fatigued, a massage can help reinvigorate your body, boost circulation and improve oxygen delivery to the tissues, which will increase your energy levels. For mild discomfort, a treatment will ease tension and provide relief from general aches and pains. And while there are limits to what a treatment can do, a remedial massage can reduce the severity of the body's pain response if you're experiencing severe joint-related pain from degeneration or dysfunction.
Even if you're not in pain, a maintenance remedial massage can be very beneficial. Having a therapist work on your body regularly will enable you to maintain optimum health by ensuring that your body remains relaxed and free of tension. Regular massage has been shown to be enormously beneficial to your general health and wellbeing.
Often our work can put us into tricky positions, and repetitive motion or bad posture can lead to injury and a range of issues and pain responses. If you're prone to tightness and generally get a sore body due to work or lifestyle commitments, having a remedial massage once a month can help you stay pain and injury free.
To book a remedial massage treatment at Forster Myotherapy, click here to book online.