Understanding the body's responses to the particular movement and stresses of each sporting activity is something that a good Sports Massage therapist does well. Repetitive use of certain muscles – and underuse of others – can result in specific trauma injury.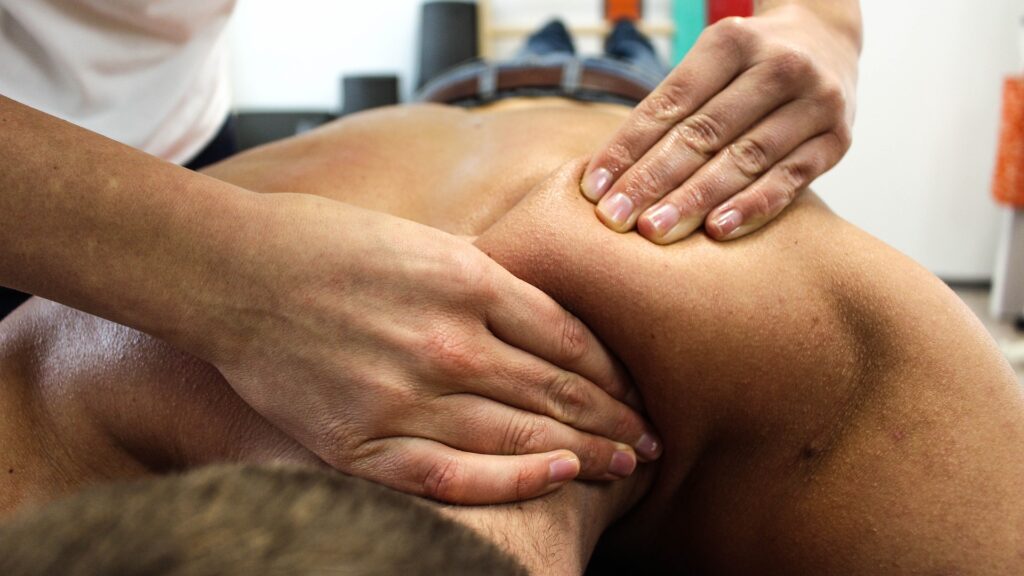 Simply put if you're a runner, you're probably prone to conditions that plague runners, like plantar issues, shin splints, knee, hip and lower back injuries (almost everything below the belt!) Netball can lead to knee and ankle injuries due to the heavy impact physical nature of the sport. Rowers have shoulder issues, boxers have concussions.
Elite athletes look after their bodies with obsessive focus, but even the most casual weekend athlete knows that proactivity in regards to looking after their soft tissue will result in better performance, help prevent excessive joint injury, and lead to longevity in their sport. If you're doing something you love, you'll want to keep doing it as long as possible.
The way the muscles effect a runner's gait or a cyclist's hip movements are vital to preventing soft tissue and joint injury, so it makes sense that you would get a sports massage to help keep your body in check.
A good sports massage therapist will understand how to identify exactly what areas of the body need to be treated and how to treat them, easing tension, tightness and soreness in the body, enabling you to continue to work out as hard as you want to.
With a systematic, precise and thorough approach, a sports practitioner will be able to individually assess the injury and create a treatment protocol that will specifically work for you.
Through techniques such as deep tissue therapy, dry needling, myofascial release, cupping, passive and active stretching, a sports massage therapist will work with you to get you back to the sport you love.
To book a sports massage at Forster Myotherapy, click here to book online or call us on 0255931265 now.